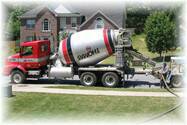 Rockett's Concrete   -   142 Kennet Drive   -   Suffolk   -   VA  23434    

E-Mail: mrockjr@yahoo.com - Ph: 1-757-971-9447 or 1-757-749-1450

  Free Estimate

We appreciate the opportunity to come and give you a FREE ESTIMATE at your convenience.

If you have any questions or any ideas that you are thinking of please contact us today. Rockett's Concrete is here to answer any of your concrete installation or decorative concrete questions. Please give us a call or 
email us
so we
may discuss your project.
Please just fill out the form below to set up your free estimate. .