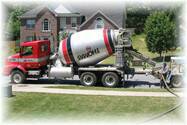 We are one of the most trusted and recommended concrete specialists in Virginia..

We have been in business for over 10 years and we specialize in residential concrete repair, replacement and installation. Driveway replacement, patios, additional parking areas, sidewalks, and more.

Rockett's Concrete   -   142 Kennet Drive   -   Suffolk   -   VA  23434    

E-Mail: mrockjr@yahoo.com - Ph: 1-757-971-9447 or 1-757-749-1450

We Specialize in . . . .

* Walkways * Steps * Driveways *

*  Footings * Walls * Patios *

* Curbs & Gutters *

* Pool Decks *

When We Give An Estimate
You receive quality work at a fair price
We send polite competent workmen
You'll never pay more than the
estimate